1,2-DCE removal from a water basin at a petrochemical site
DESOTEC works with partners around Europe on designing and implementing solutions for contamination issues in a wide variety of sectors. In this case, our expertise in waste management and logistics was as crucial as our activated carbon filtration technology in solving a 1,2-DCE pollution problem.
The problem
At a major petrochemical site in southern France, there was a waste water storage basin which filled up with rainwater over the autumn and winter months. This water contained the solvent 1,2-dichloroethane (1,2-DCE), a persistent organic pollutant (POP) which had the potential to harm the environment, and did not degrade naturally. Other organic compounds and oil residues were also present.
Concentrations of 1,2-DCE varied, depending on several factors including the amount of rainfall. 1,2-DCE is highly volatile and quickly goes to the gas phase. Additionally, it has a very low flashpoint, which means there are safety aspects that have to be considered when recycling heavily loaded activated carbon. Nonetheless, activated carbon is the best technology to remove this compound.
An industrial services company was contracted to carry out general cleaning and maintenance, including decontamination of the water on this site. DESOTEC has a long-standing partnership with this company, and therefore won the subcontract to supply activated carbon filters for this project.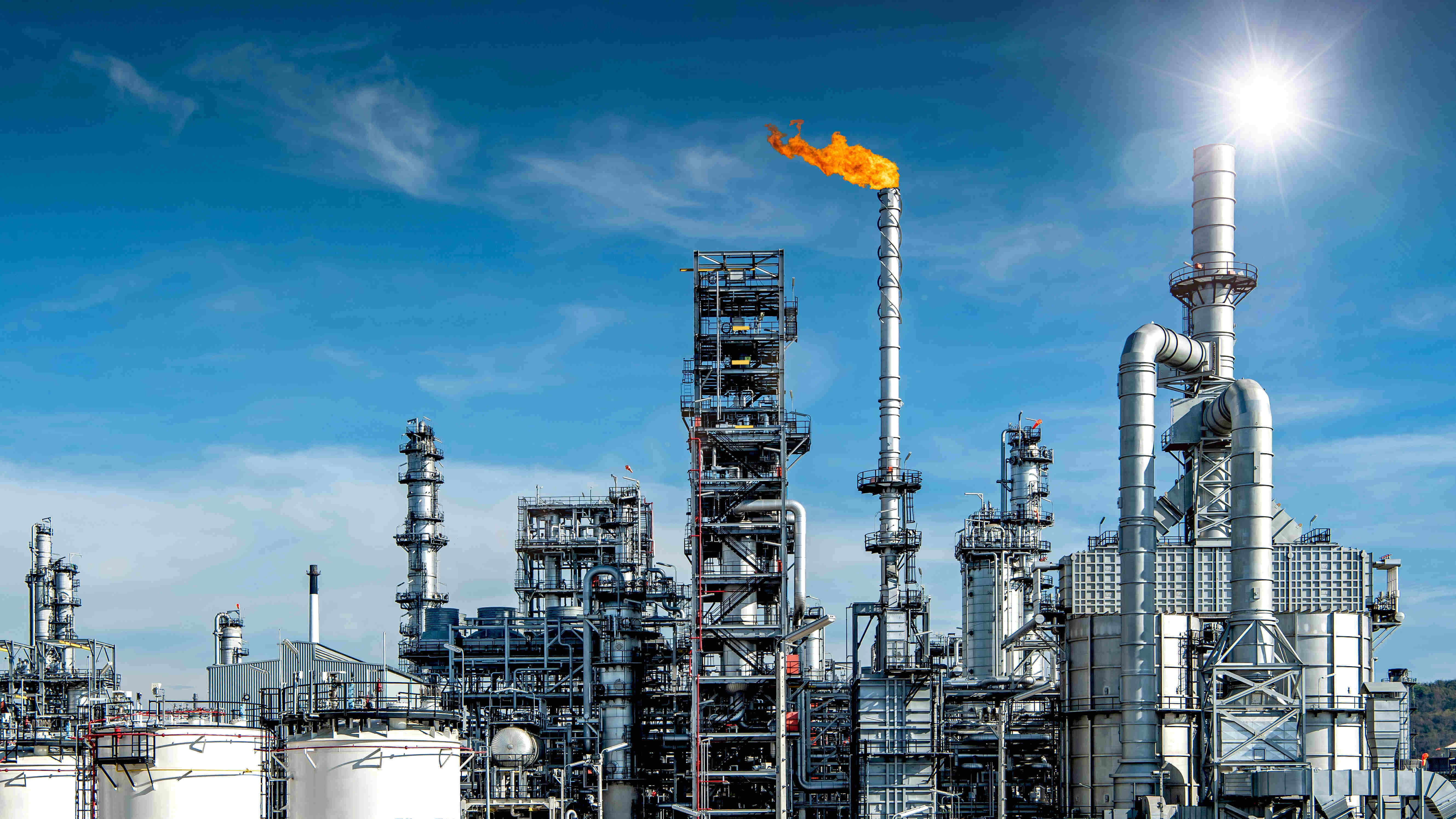 The solution
Our customer, the industrial services company designed a two-stage treatment process to operate during the rainy months of November to January.
The first stage is a stripping process to transfer the bulk of the pollutants from water to air. This polluted air is sent to an AIRCON HC air filter. The loading capacities of activated carbon are higher in the gas phase than in the liquid phase, so this process reduces carbon consumption.
After the stripping stage, the water from the stripper still contains traces of pollutants. Therefore, it is passed through a MOBICON water filter for polishing.
Initially, we fitted just two filters. However, it transpired that the concentrations of 1,2-DCE were higher than expected at the later stages of the treatment process.
As frequent filter exchanges could interrupt the customer's work, DESOTEC fitted an extra AIRCON HC and an extra MOBICON filter as a matter of urgency. We were able to do this within just a few days, without any disruption for the end client.
Delivering a full-service filtration solution, we also handled all the logistics and the waste management, including documentation such as those for transporting waste.
The results
The system worked well during the winter of 2019-20, to the satisfaction of both our customer and their final customer, who has very strict standards.
DESOTEC has been contracted again for the 2020-21 season, and installed the filters at the end of September ready to start operation as soon as the rains begin, most likely in November.
We have also put in place a follow-up system, which involves analysing the activated carbon on a weekly basis to monitor the concentration of 1,2-DCE. The aim is to trigger a filter change as soon as we are close to our limits for reactivation in our furnaces, in order to limit extra costs.
This case demonstrates the effectiveness of great partnerships. Our customer, the industrial services company, is in charge of overall project management, while we provide a part of the process: the activated carbon filters. We work together successfully on many sites around Europe.
It also highlights the importance of adaptability. DESOTEC has the expertise to react fast to changing circumstances, putting cost-effective solutions in place to avert any potential risks. Sometimes, it can work out cheaper to exchange filters more frequently rather than pay for extra safety measures, but DESOTEC will always advise customers of the best course of action.
Finally, our experience in logistics and waste management has been essential for the smooth, safe operation of this project. At our Belgian headquarters, we have the expertise and safety measures needed to handle potentially dangerous waste. There, samples of activated carbon will be analysed so the right measures can be taken. All molecules that were adsorbed by the activated carbon are then desorbed in our reactivation furnaces and fully destroyed, in accordance with national and European legislation, by an incineration and neutralisation facility. The entire installation and its emissions are under continuous online monitoring, which guarantees that only harmless water vapour is seen exiting the chimney.
Contact DESOTEC today
We are always happy to discuss how our solutions could work at your site. Contact our team of engineers today.
Contact our experts
Contact DESOTEC today
We are always happy to discuss how our solutions could work at your site. Contact our team of engineers today.
Contact our experts
Water & liquid purification

Our mobile filtration solutions purify wastewater and groundwater, and ensure process liquids reach high purity standards.

Our unique service

Our closed-loop, full-service model is as unique as your business needs. We'll define the right filtration setup and safely recycle filtration waste, making it easy to go green.