Adhesives, coatings & ink production
If your company is one of the millions that applies or makes solvent-based adhesives, inks, and coatings, you need to be confident in your methods to purify air emissions and wastewater. Desotec is here for you, offering full-service mobile filtration solutions to protect your business and the environment.
VOCs, COD and AOX in paints, inks, adhesives, and coatings
Solvents are highly versatile chemicals. They are essential for waterproofing, protection from corrosion and saltwater, reducing friction in pipes, and improving visual appeal. In pharma, solvent-based tablet coatings ensure the stability of the active drug during storage and control its release in the human body once taken.
Desotec sustainable mobile filters treat VOC emissions produced during the manufacture and application of solvents. They also successfully reduce the level of AOX and COD in the wastewater generated when cleaning machinery and equipment, such as paint spray booths and printing kit.
Driven by a demand for sustainability, EU manufacturers are seeking to reduce the amount of solvents used or replace them with water-based alternatives. Where that is not possible, they can tap into Desotec straightforward purification solutions.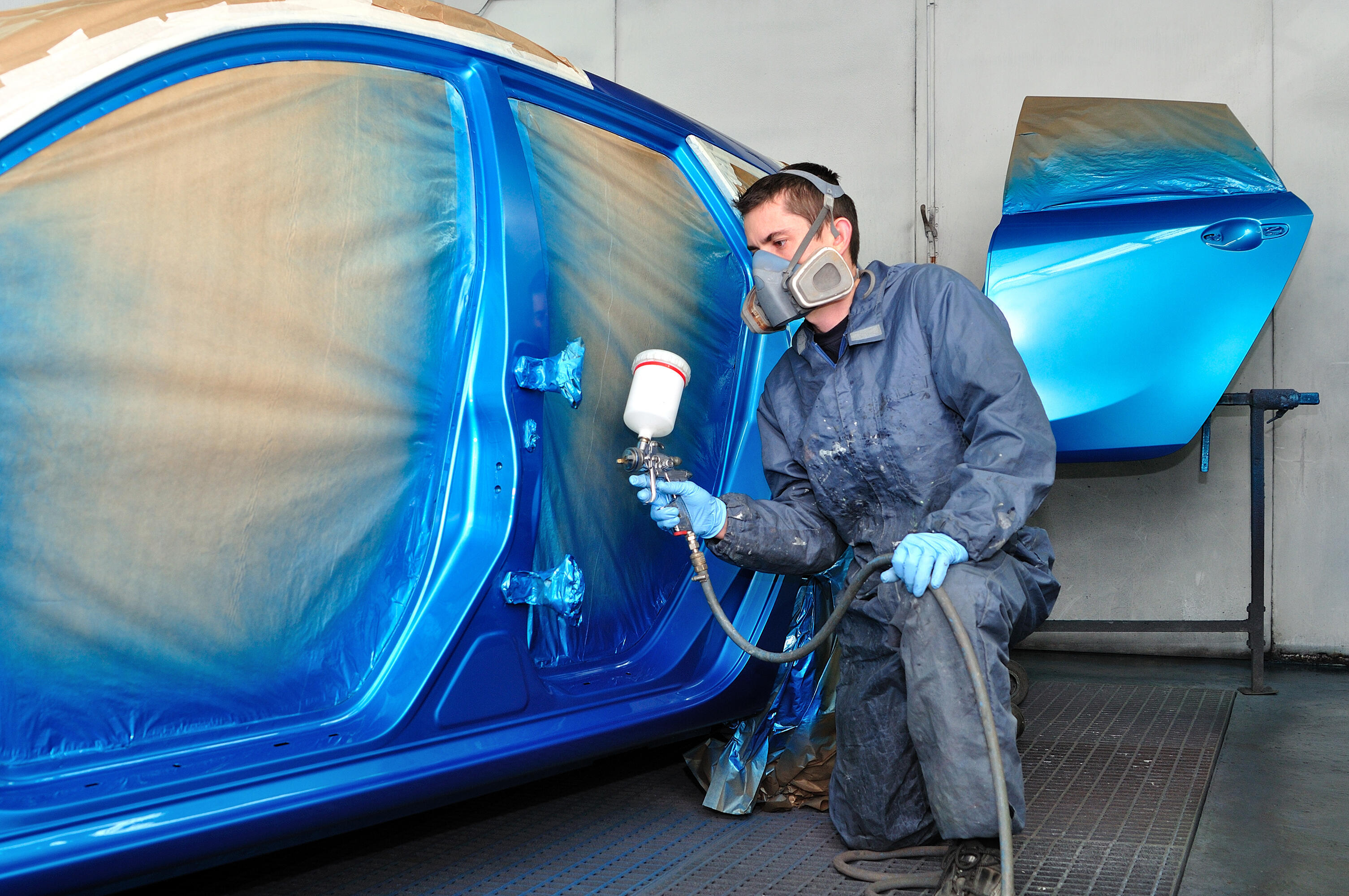 VOC compliance
By installing Desotec filters at your plant to reduce VOC emissions from solvent-based adhesives, paints, inks, and coatings, your company will protect human health and the environment.
Common sources of VOC emissions where filters may be placed include: spraying, painting and drying booths, truck loading and unloading, and storage tank vents. Our filters can handle discontinuous emissions and peaks in concentrations.
Each site has a permitted emissions limit, often around 50 mgC/m³. As legislation is expected to become tighter over the coming years, your company should take VOC removal and industrial odour control action now to future-proof your business.
It's hard to imagine many industrial sectors achieving success without adhesives, paints, inks, and coatings. Thanks to Desotec's sustainable filtration solutions, removing volatile organic compounds (VOCs), adsorbable organic halogens (AOX), and chemical oxygen demand (COD), the manufacture and use of solvent-based products are greener and cleaner than ever.
Wastewater treatment
Desotec filters also treat wastewater from spills or cleaning processes. This contains solvent residues as well as cleaning products (often chlorinated). Contaminants include AOX and other organic compounds measured as COD. These must be removed to protect natural waterways, aquatic life, and our drinking water.
Standard wastewater treatment plants (WWTPs) cannot handle high levels of AOX and COD, so companies need to find effective pre-treatment options before discharge or industrial reuse. Desotec has the answers your firm needs: sustainable and effective activated carbon filtration solutions.