​​​Chemical industry
Today's chemical companies are striving to reach ambitious green goals, protect the health of their workforce and local community, and produce chemicals that meet the highest purity standards. Desotec's sustainable mobile filtration solutions help them accomplish all these tasks in a cost-effective manner.
Purification in the chemical industry
The chemical sector is a pillar of Europe's and North America's society and economy. It supplies consumer chemicals, petrochemicals, basic inorganics, and special chemicals such as crop protection substances, inks and paints, plastics, and synthetics. Chemical companies are the backbone of industry, providing other sectors with quality raw materials.
Desotec's sustainable filtration solutions support chemical producers in: 
Meeting the terms of operating licences by protecting the environment and human health, with regards to the operation's emissions.
Creating a more hygienic environment for workers and ensuring a fresh-smelling air for neighbours. 
Adding value by purifying chemical streams and by-products. 
Our filters can be installed or exchanged in half-an-hour, minimising costly downtime. With a small footprint, they fit wherever needed. Plus, being mobile and available for rental makes them ideal both for temporary and permanent usage. Because of our varying filter sizes, best possible efficiency can be reached for batch production processes or production volume ramp-ups.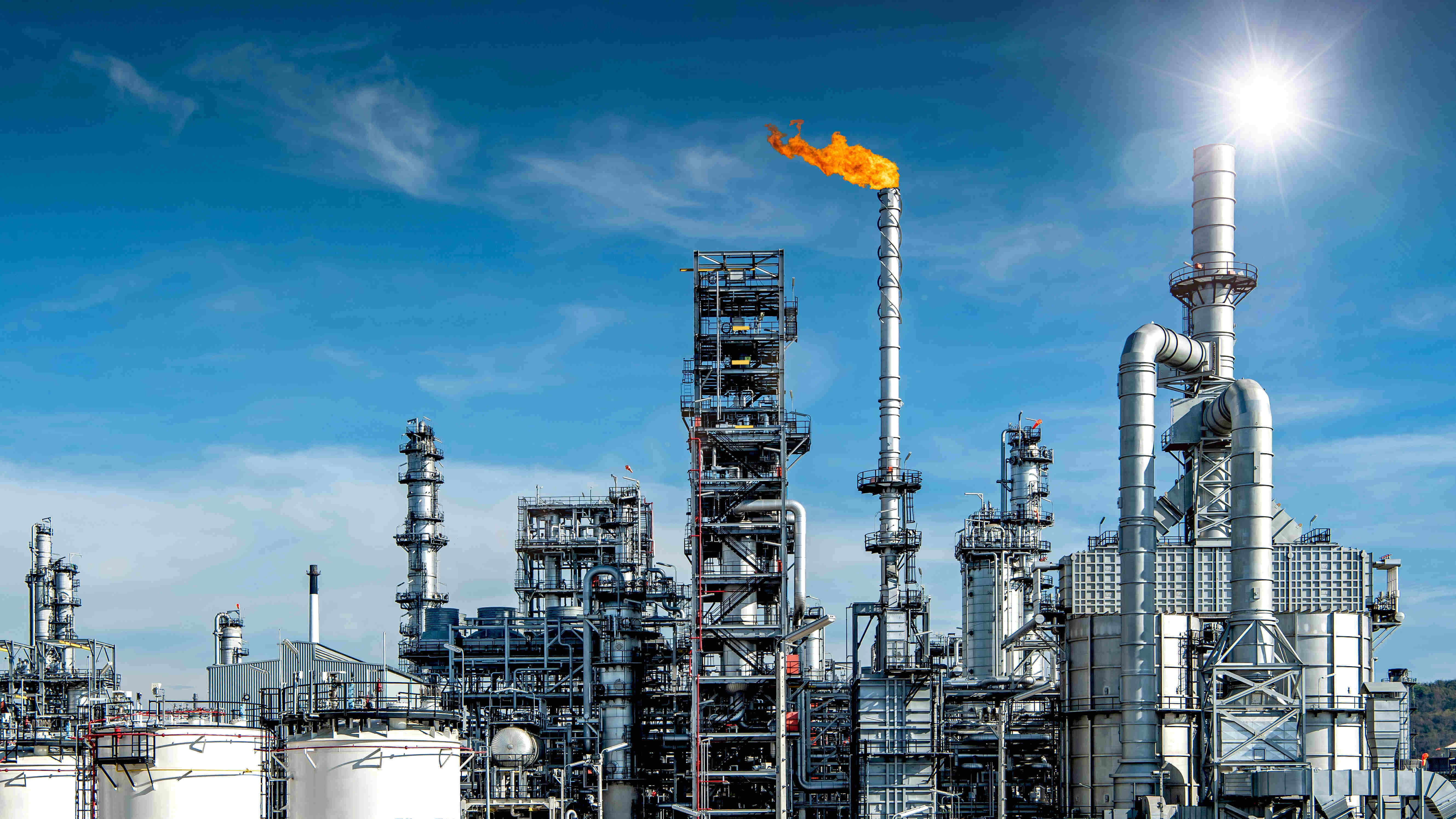 Purifying wastewater and process waters from the chemical industry
Wastewater purification is a challenge for chemical companies, but Desotec makes it simple.
Our filters treat wastewaters from extraction processes, reactions, and cleaning and maintenance work. These waters contain chemical residues plus solvents from cleaning fluids, whose concentration is measured as chemical oxygen demand (COD) and adsorbable organic halogens (AOX). Certain components, such as persistent organic pollutants (POPs), must be removed before discharge to protect aquatic life and the human food chain.

Chemical companies are the backbone of industry, providing other sectors with quality raw materials. Desotec's full-service mobile and sustainable solutions make it simple to filter out components from chemical streams, by-products, air emissions, and wastewater.
Purifying air emissions from the chemical industry
Chemical producers around Europe have long recognised the effectiveness of Desotec's mobile activated carbon filters. Some are even replacing existing technology such as scrubbers and regenerative thermal oxidisers (RTOs) with our plug-and-play sustainable solutions. 
Our mobile filters treat air emissions from different sources, including vented storage tanks, cleaning and maintenance processes, production halls and channelled emissions from production processes. 
Activated carbon filtration removes a wide range of compounds in the chemical industry. These include aromatic or aliphatic solvents, oxygenated and sulfur-containing hydrocarbons like MTBE, DMS, halogenated materials like MCB, DCM, bromopropane but also air-borne raw material traces or side products such as dioxins, polyaromatic hydrocarbons (PAH) such as naphthalene, aromatic hydrocarbons such as styrene etc. Specially impregnated activated carbon grades can also effectively capture highly volatile chemicals like ethylene oxide, ammonia.