How to ensure compliance with today's and forthcoming emission regulations – DESOTEC's insights
Navigating the complexities of air quality regulations in Europe can be daunting. DESOTEC delves into the intricacies of the Industrial Emissions Directive and Ambient Air Quality Directive, shedding light on the varying implementations across member states, particularly in the Dutch and Flemish contexts.
Key air emission legislation within Europe
Air quality within Europe is governed by two main directives:
Industrial Emissions Directive (IED)
Ambient Air Quality Directive (2008/50/EC)
The IED regulates emissions of pollutants from industrial installations and aims to protect the environment from harmful emissions through the applications of Best Available Techniques also known as BAT.
The Ambient Air Quality Directive contains the standards for ambient air quality which are set to avoid, prevent or reduce harmful effects on the environment and human health. The EU is revising these standards as part of the European Green Deal to align them more with the recommendations of the World Health Organisation. The impact assessment of such a revision is planned for 2022. As the current European air quality standards are higher than is scientifically advisable, it is envisaged that this revision will result in stricter limits.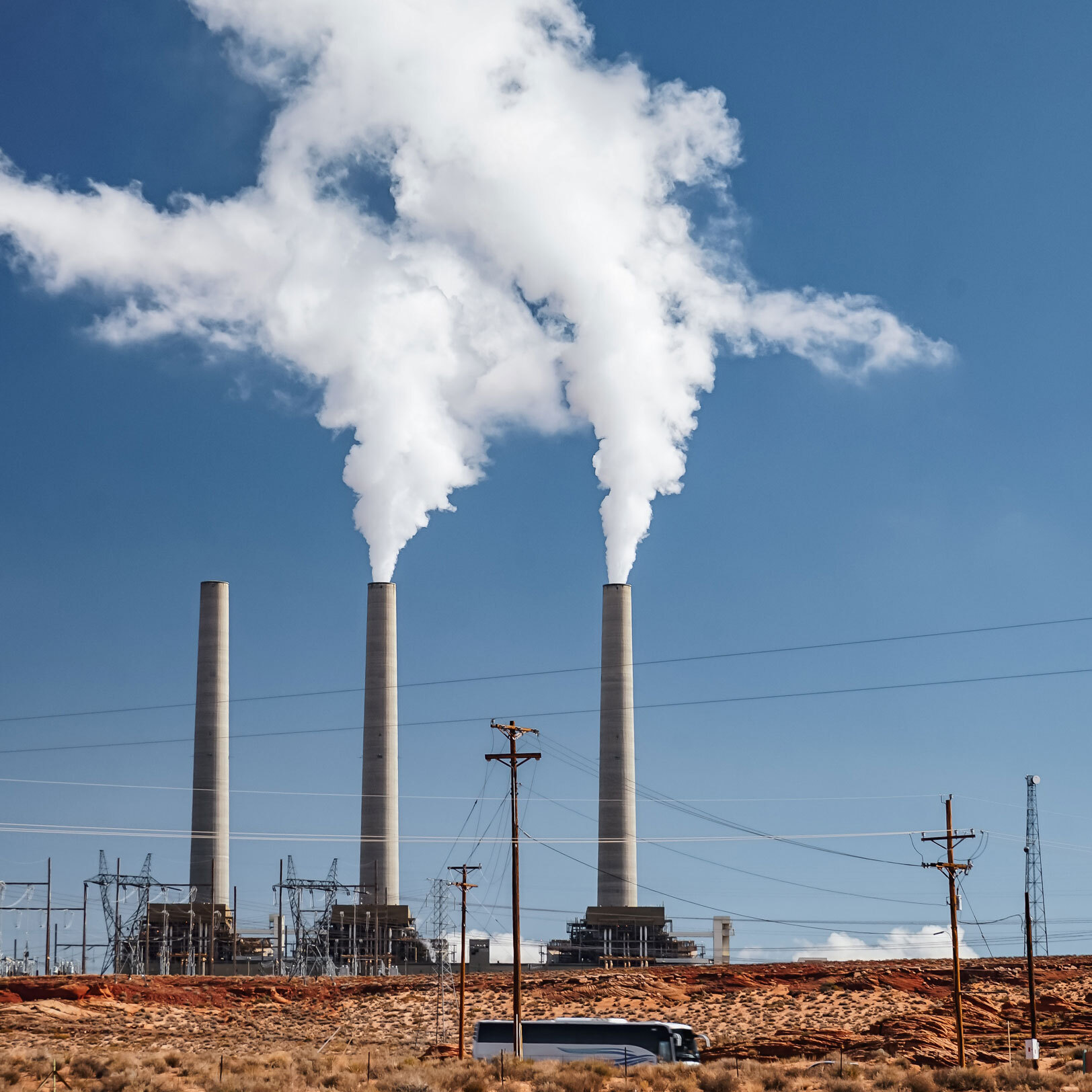 DESOTEC's insights in the Dutch and Flemish approach towards air quality
The key European directives mentioned above, are locally implemented by the European member states.  
In the Netherlands, the most important regulations related to air quality are given in Chapter 5 of the "Wet milieubeheer" which includes the air quality norms, based on the European guidelines. For Flanders, this is listed in VLAREM.  
While regulations in both countries are based on the same European guidelines, in our experience the implementation can differ a lot between different countries or regions. For benzene, for example, the general European emission limit to protect workers is 3,25 mg/m³. This value is fully taken over in the Flemish environmental legislation. In the Netherlands however, a stricter value of 0,7 mg/m³ has already been introduced in October 2017. 
The approach towards Substances of Very High Concern (ZZS) is also quite different in the Netherlands. These compounds are more prioritized than in Flanders and are implemented in the "Activiteitenbesluit". There is a ZZS SimilarityTool as well that can be used to compare the chemical structure of compounds on which there is fewer data available. The Activiteitenbesluit obliges companies to avoid the discharge and emission of ZZS to air and water. If this is not possible, then emissions need to be limited as much as possible.  
We expect that this topic will also gain importance in Flanders, and by extension in the whole of Belgium. In case stricter emission limits would be implemented, additional purification on-site may be needed. In Flemish news sites, it was mentioned recently that the existing environmental limits will also be more closely monitored after a decision from the Flemish minister van omgeving to merge all inspection services of the VMM, VLM, OVAM, Handhaving department Omgeving and even Natuur and Bos.  
Industrial odour control
Another topic that is quickly gaining attention is industrial odour nuisance. As residential areas are expanding, they are getting closer to industrial sites with potential nuisance as a consequence. As the number of conflicts increases, the number of fines also follows, although at a slower pace. 
As an example, the DCMR Rijnmond, which also includes the area around Rotterdam, seems to take odour issues very seriously as they've introduced a central platform on which inhabitants can register a complaint related to topics such as noise, water quality, and odour nuisance. When the nuisance can be directly attributed to a specific company, severe fines can be given. A starting fine of 10.000 € per observation is not unusual. Furthermore, this fine may increase after repeated observations.  
How to stay within the environmental limits and avoid any repercussions?
To avoid fines, it is essential to take a proactive approach towards minimising and purifying emissions. It's not because your company is currently in compliance with the emission and discharge limits, that this cannot change. It is more than likely that emission limits will become stricter. Especially for ZZS, the emission limits are already quite low so it can be challenging to reach this with an existing installation. Mobile activated carbon can help you to comply with the current and future emission limits as it's easy to install due to the mobile and modular design. Furthermore, activated carbon is very efficient in removing low concentrations to below the limits or even below the detection limit.   
Similarly, companies in odour intensive industries need to be careful. Your company may comply with all emission limits mentioned in the environmental law but still struggles with odour nuisance. To avoid conflicts with neighbours, authorities and retain a good public opinion, an effective industrial odour control system is key. In urgent situations, DESOTEC mobile activated carbon filters are also available as an emergency solution. For example, we have already helped multiple companies in the port of Rotterdam to treat their odour emissions to avoid escalating fines.  
Contact us in case you want to discuss this more in detail!
How to stay within the environmental limits and avoid any repercussions?
To discuss how we could help solve your contamination issue, please contact our expert team for advice.
Contact our experts
How to stay within the environmental limits and avoid any repercussions?
To discuss how we could help solve your contamination issue, please contact our expert team for advice.
Contact our experts
Air & gas purification

Our sustainable filtration solutions ensure air purification, odour control, and high quality process gases such as biogas and biomethane.

Chemical industry

Circular solutions to purify chemicals, air emissions and wastewater, protecting occupational health, the environment, and your business.